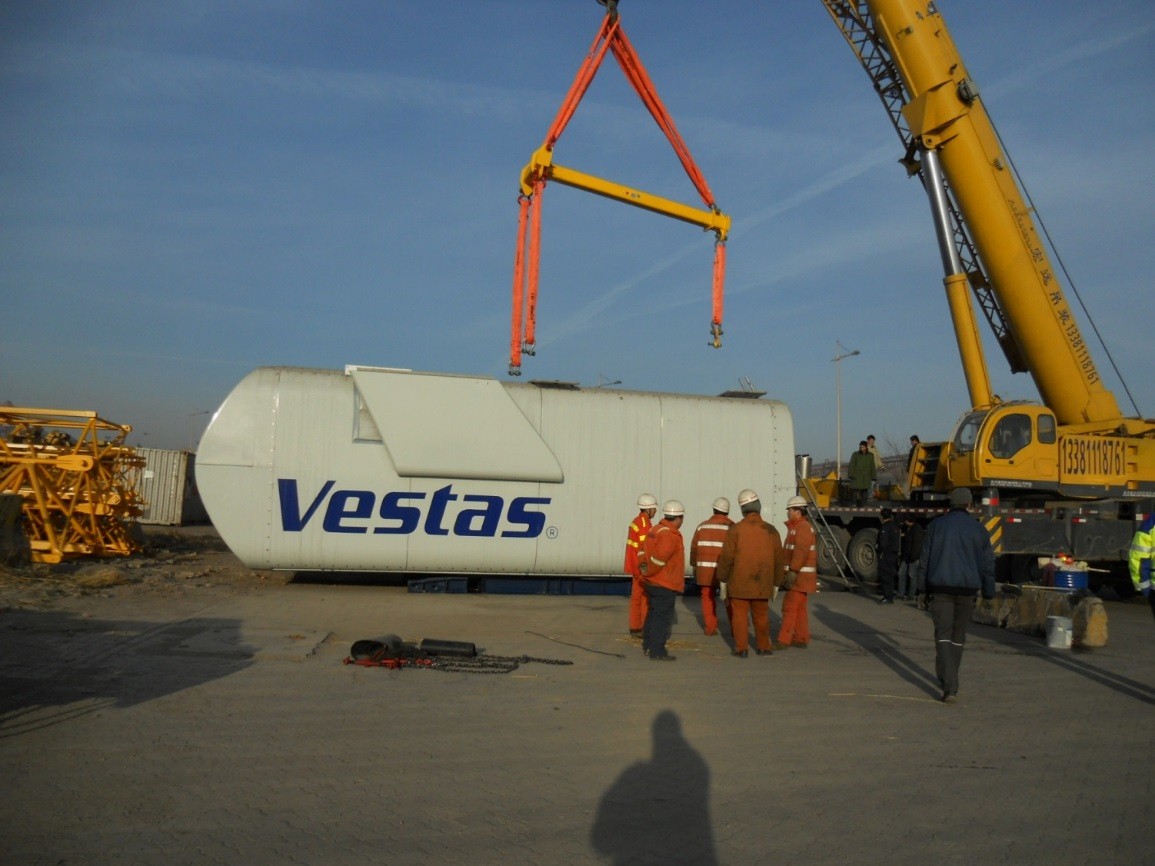 Nacelle and her lifting gear.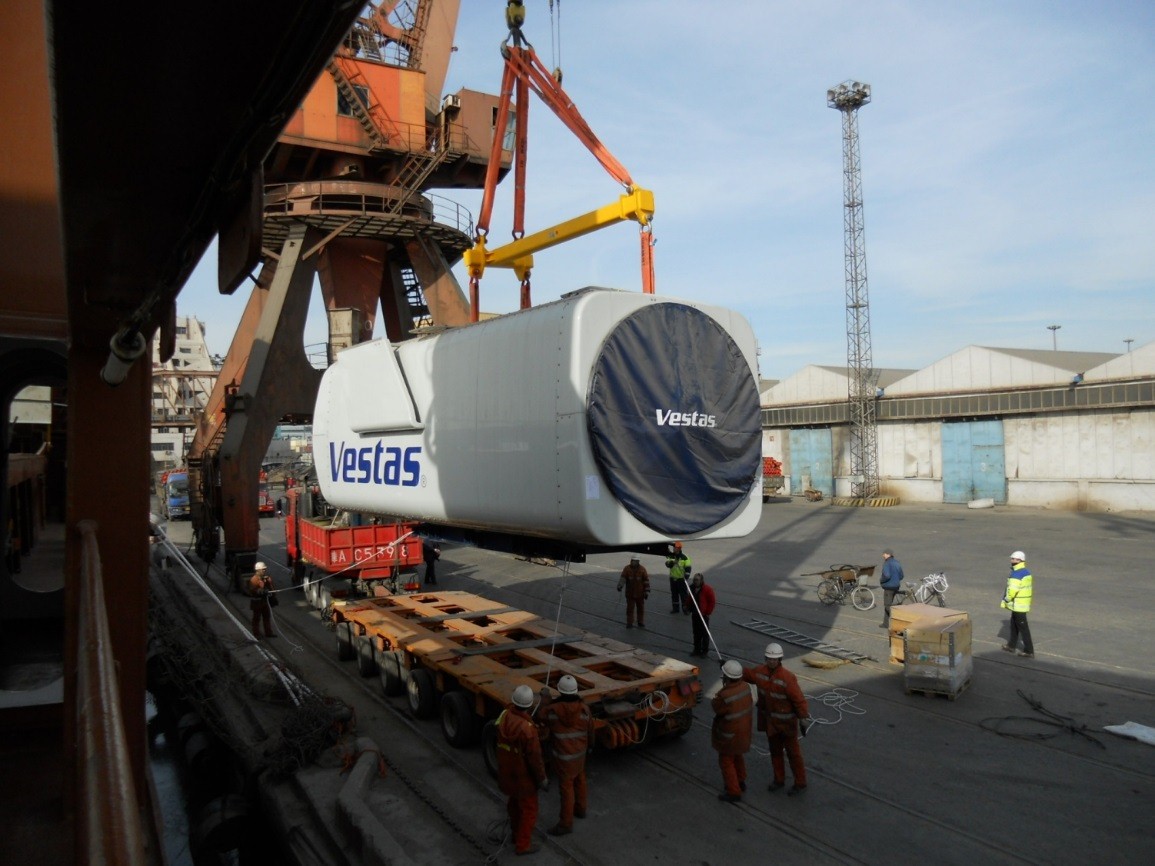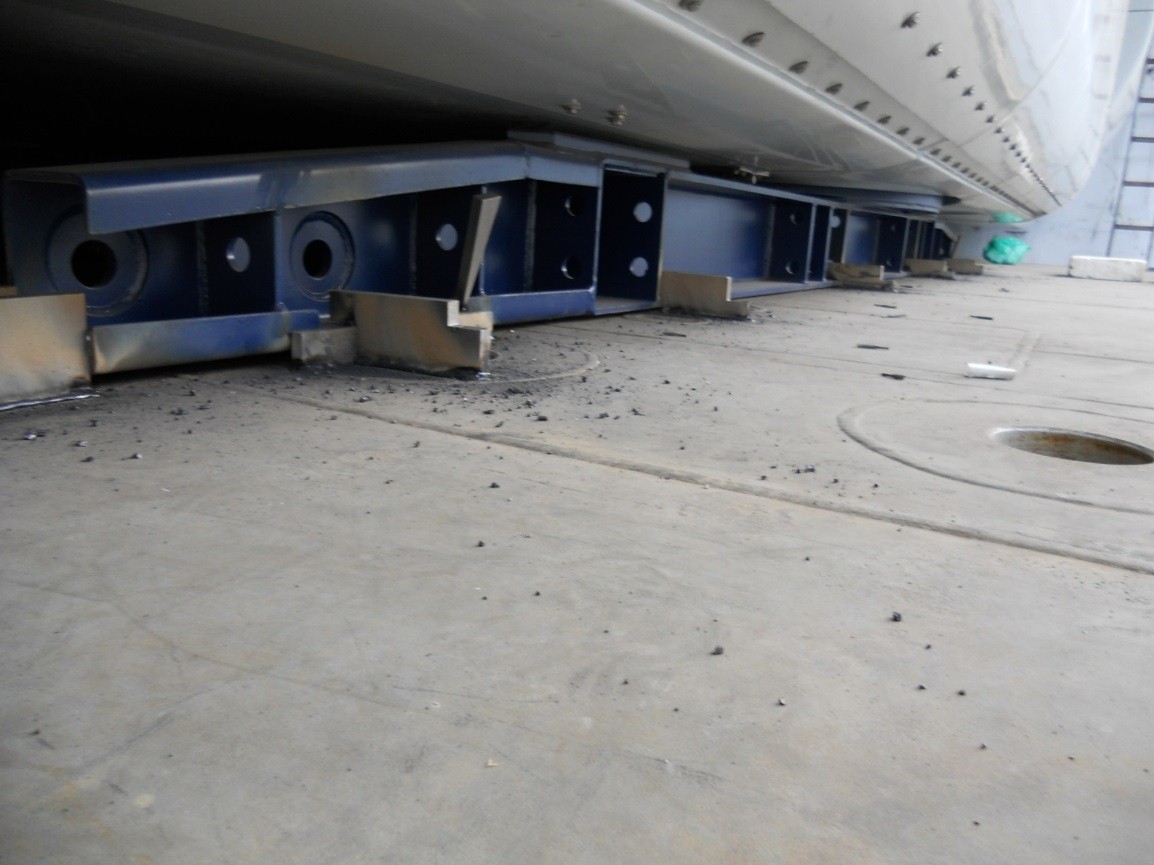 Securing with Gun-stoppers.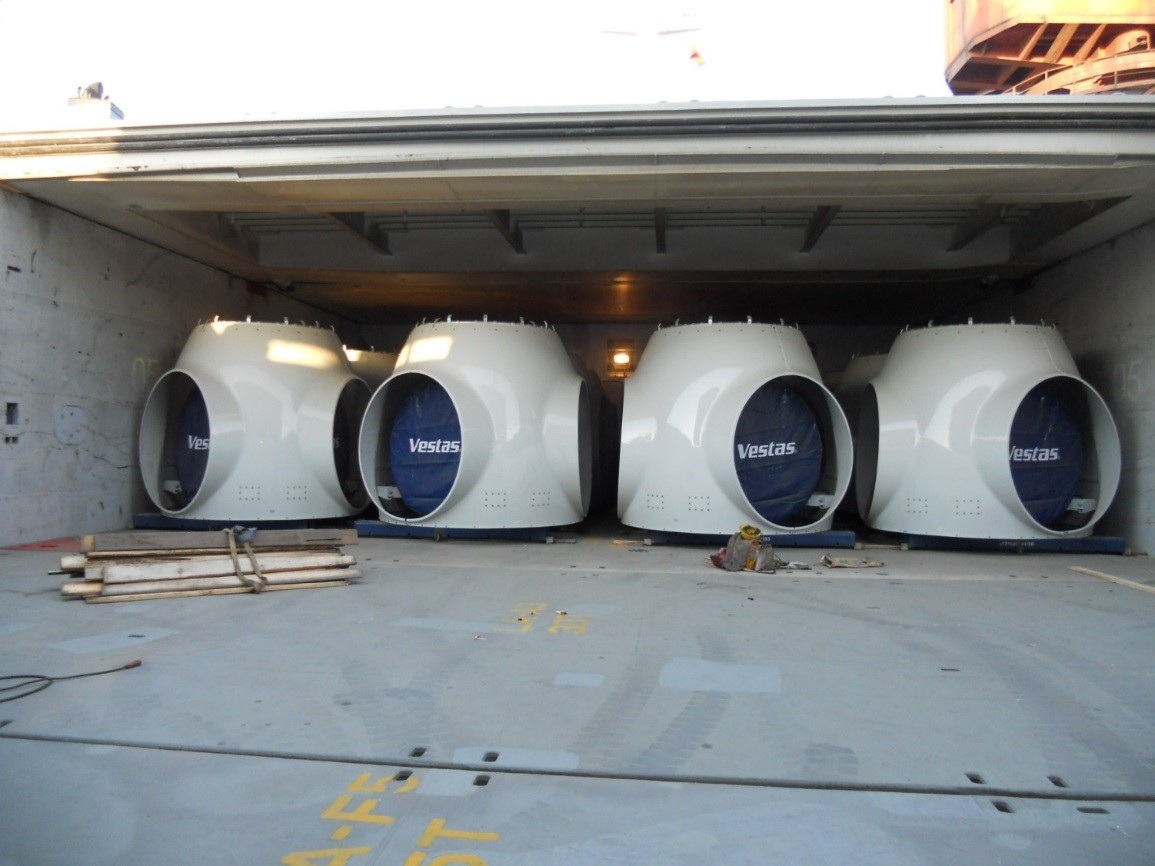 Hubs were in position.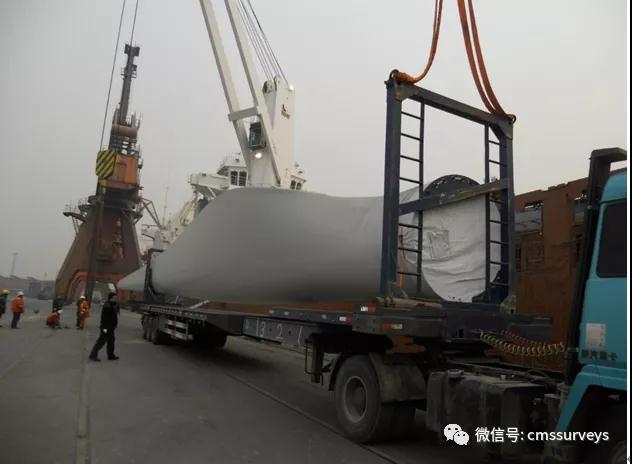 Blade with 9 Tons, Dimension: L: 4400 cm x W: 244 cm x H 320 cm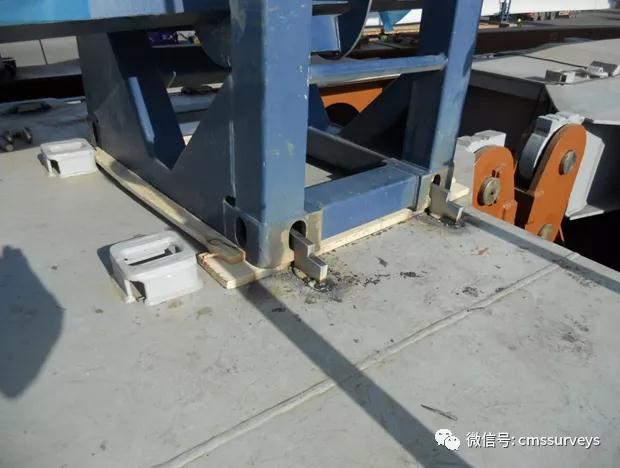 Root end: Two gun stoppers at each side and each end, chains also.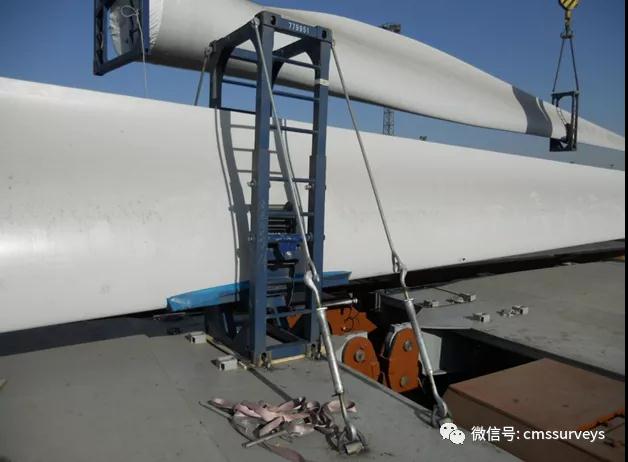 Tip end securing.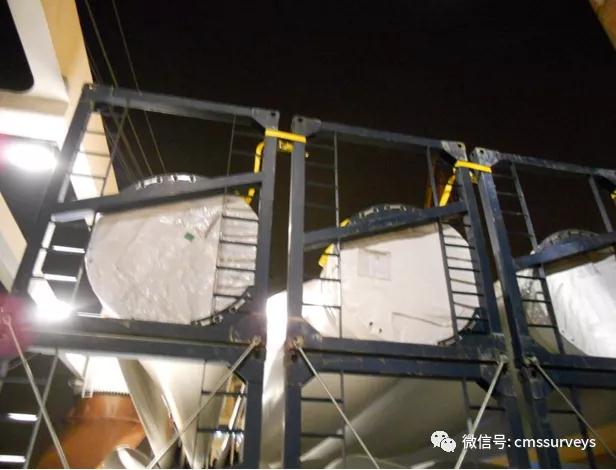 Securing by belts or bridge fitting on top.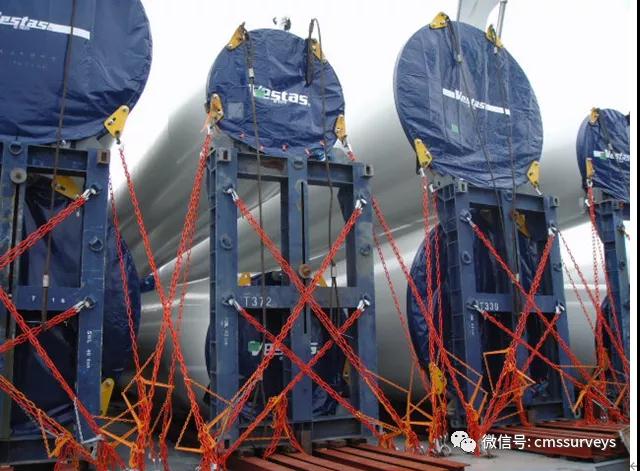 Towers double stacking on deck.