ERW PIPES LOADING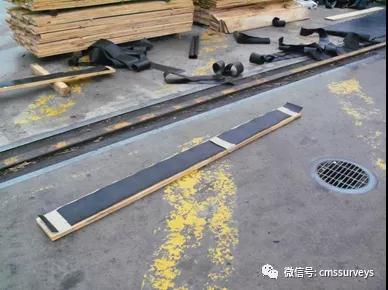 Rubber on wooden planks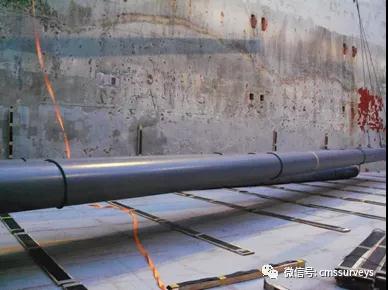 Dunnage and lashing with belts or protected wires.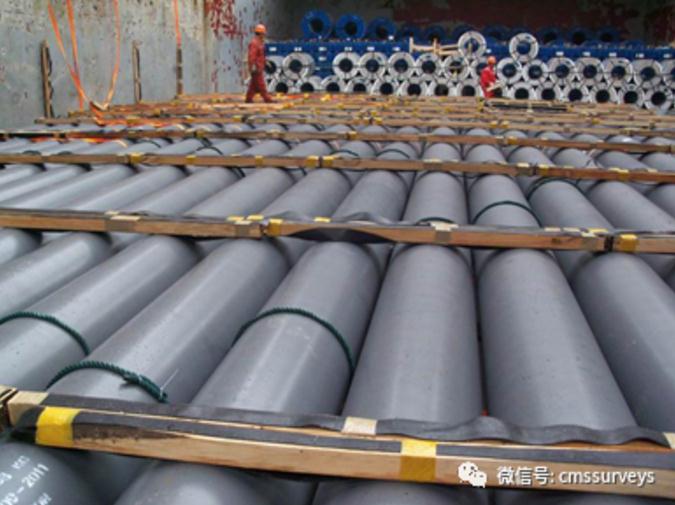 Wooden plank dunnage put each 3-4m meters.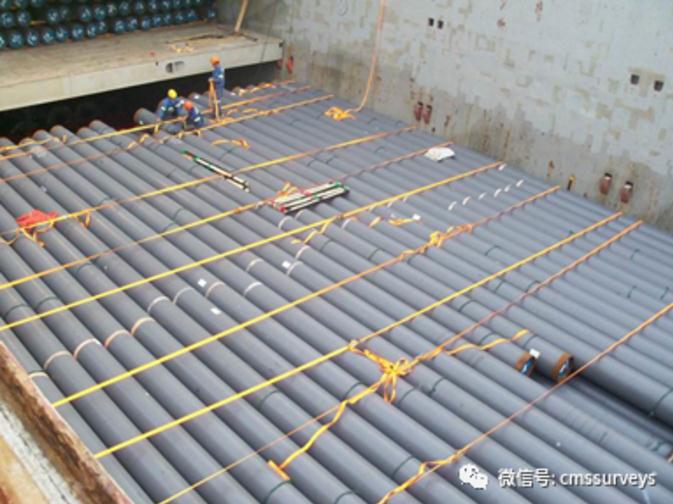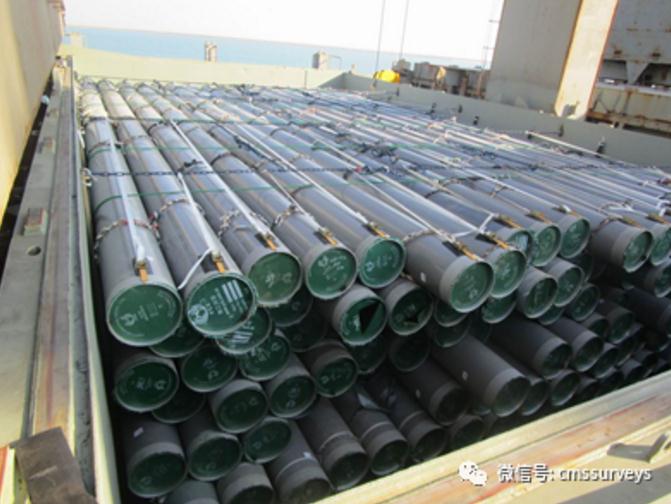 If there is a gap on either end or side, pls secured with hookds upon the top tier.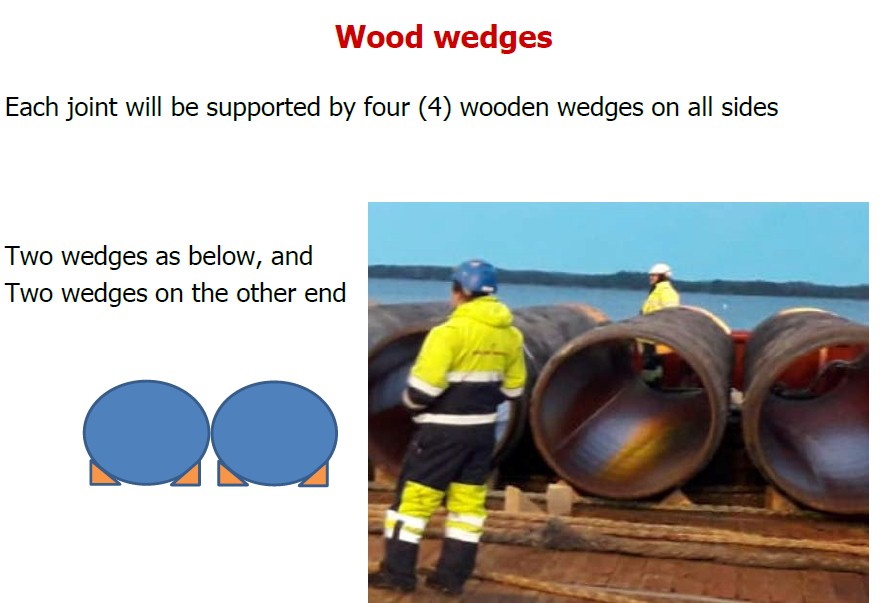 Lashing and securing plan calculation and design.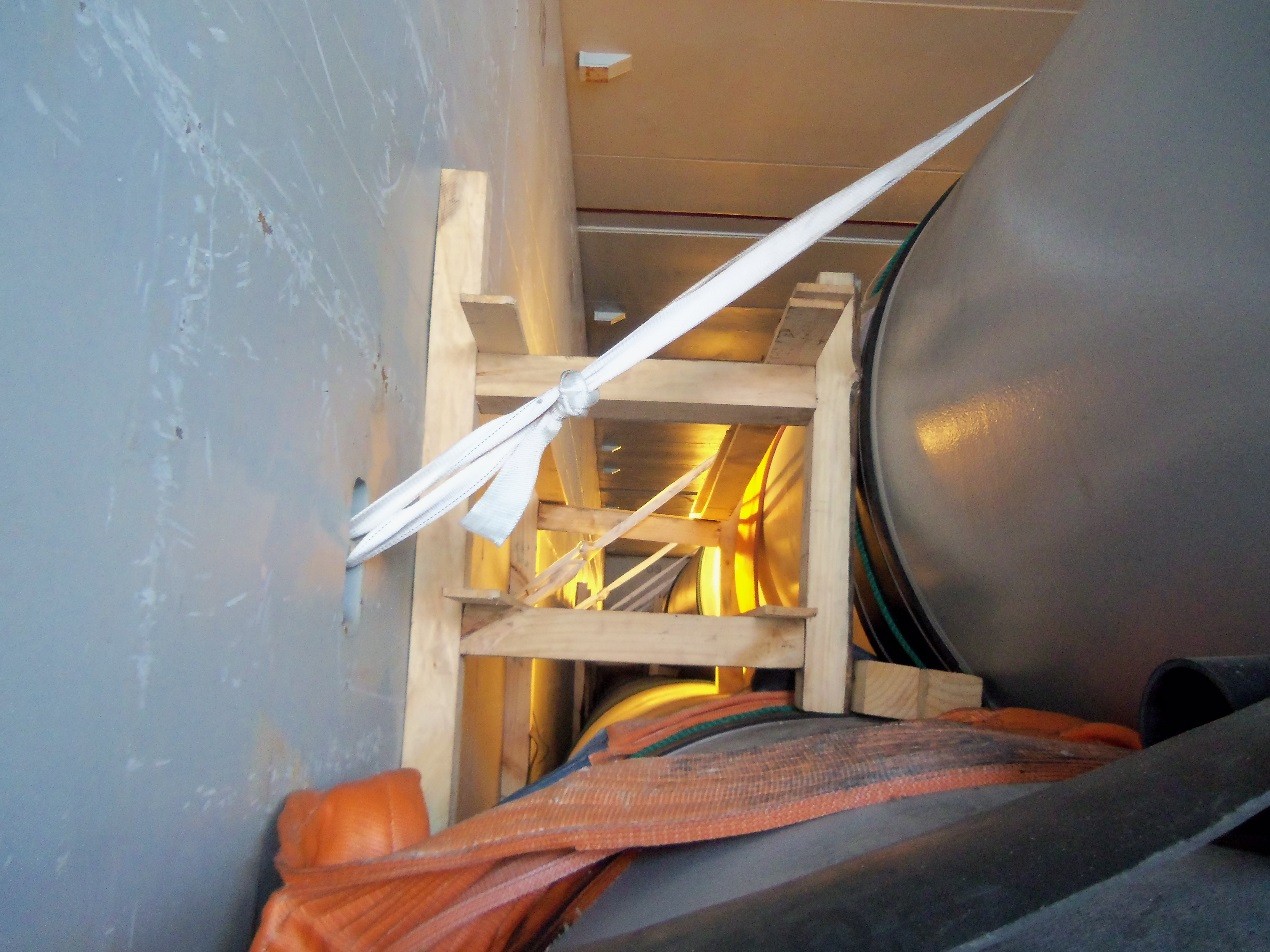 Chocking the gap.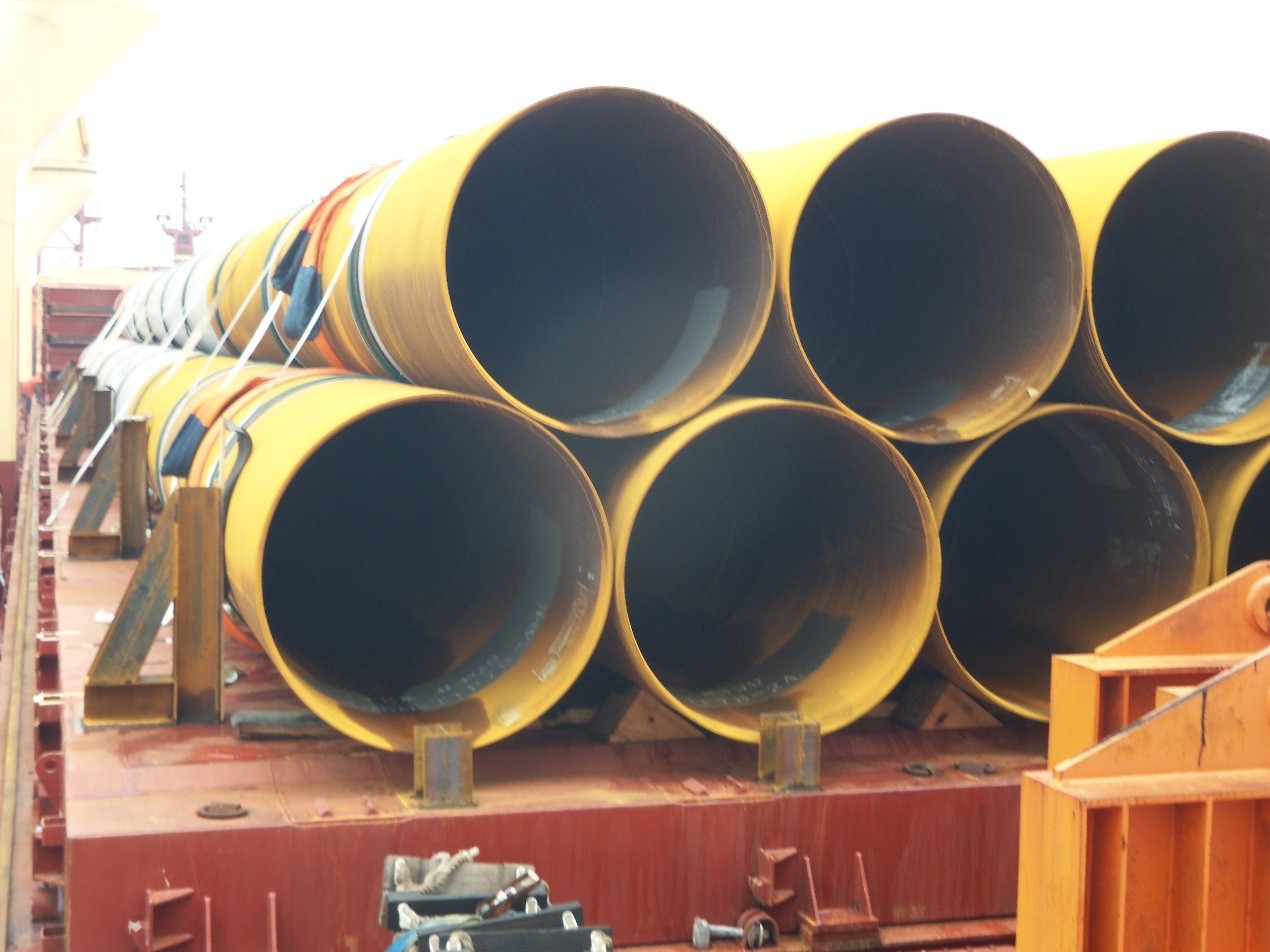 Secured by stoppers on each side and end.
NESTING PIPE LOADING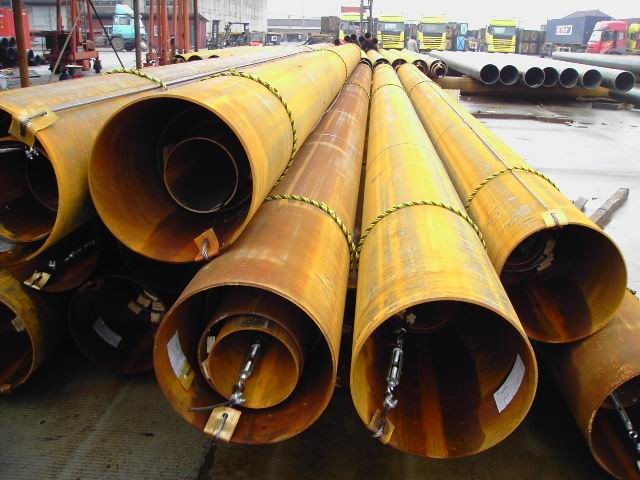 Nesting pipes must be inspected prior to loading, avoid the small pipes slinding out during lifting.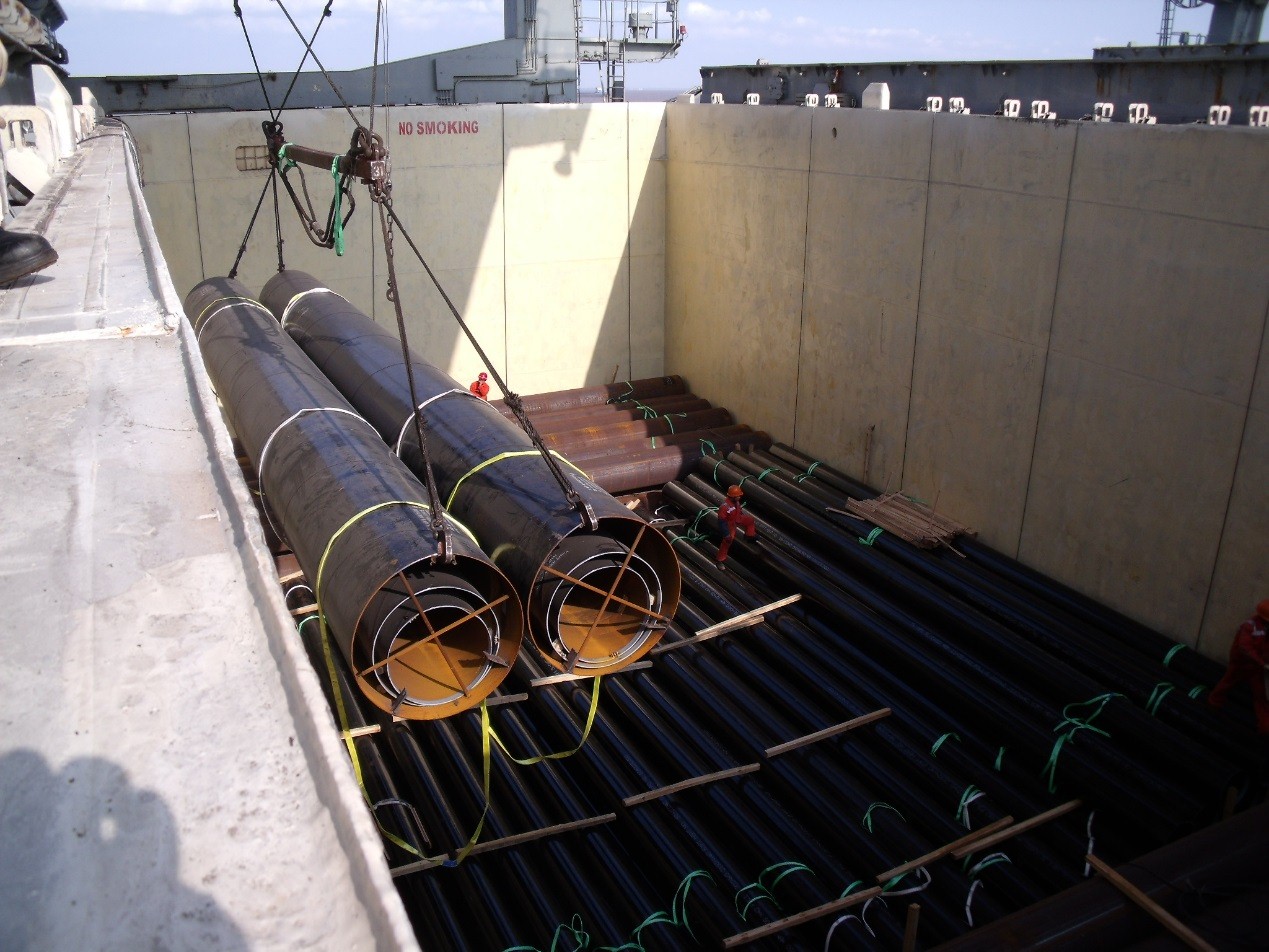 Try to keep even while lifting.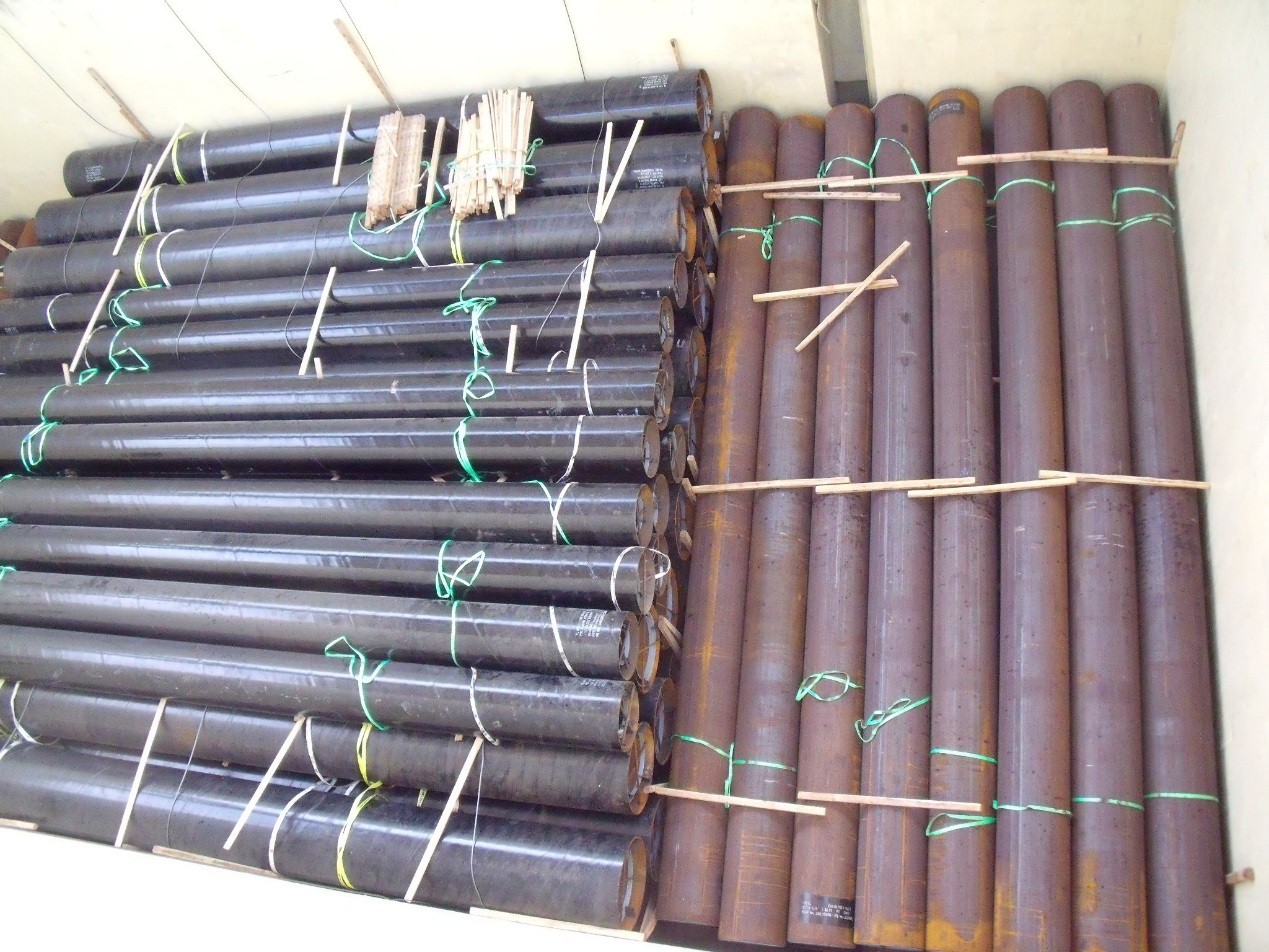 Lashing and securing.